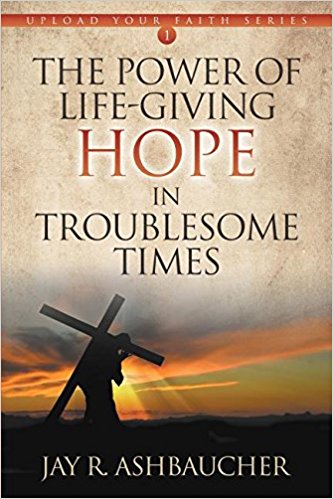 Part of the
Upload Your Faith
series:
The Power of Life-Giving Hope in Troublesome Times
---
Troublesome times are increasing. Scanning the news and seeing what is happening around the world leaves many with anxieties, fears, and depression. Moral decline, increasing violence, terrorism, and threats of war are everywhere. Americans fear things like a divided country, not having enough money, identity theft, natural disasters, mass shootings, and walking alone at night. Employers complain of difficulty finding reliable workers, and experienced school teachers say it's harder to teach. For Christians, increased persecution is at hand. What's the world coming to? is a common thought in people's minds. Good news! There is hope!
This book offers hope and mentions three different kinds. The kind of hope you have makes a difference in the kind of life you live. You can experience a hope that brings joy and peace of mind in the midst of adversity. This book is about knowing the Creator of hope and how this Creator would have us live in times like these. It's about finding life-giving hope that fulfills its promises for a trouble-free world.
Total Page Visits: 2115 - Today Page Visits: 1